College of Social Sciences and Humanities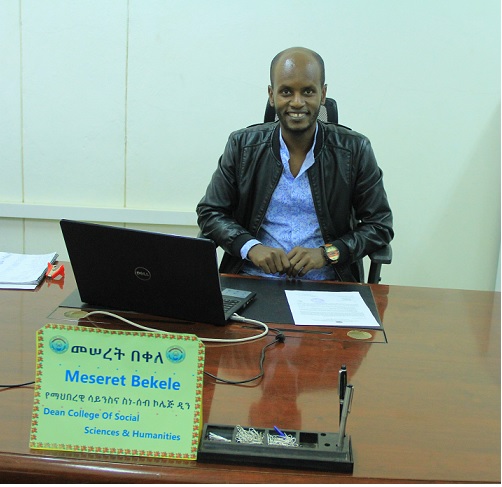 Welcome to the College of Social Sciences and Humanities (CSS&H) at Wachemo University. We are among the third generation Universities in Ethiopia who are exhibiting a great progress in different aspects of academic fields and community services. We are also proud to offer different degree programs in social sciences and Humanities that help you to advance the abilities in varied fields.
The College of Social Sciences and Humanities (CSS&H) was set up in 2004 with the aim of producing students who understand the Society and the individuals' relationship with in the society using multiple methodologies.
Although the university is among the recently established Universities, it is intensely committed to offer undergraduate program, research and community Services. As a college of Social Sciences and Humanities, the college is offering the aforementioned services to students, campus community, and the people living in the catchment areas and the country in general.
Our college of social sciences and humanities is offering greater understanding in various fields of studies. For example courses offering in our college are Geography and Environmental Studies, English Language and Literature, Sociology, Psychology, Civics and Ethical Studies, Hadiyisa Language and Literature and History and Heritage Management. These courses help you to develop skills in various areas associated with the relationship of humans with environment, writing and critical thinking skills, relationship of individuals in society, the study of behavior and mind, rights and duties of citizens and the totality of human past.
Students graduating from one of the seven departments are expected to get into successful professions easily. The academicians and staffs are deeply committed to offer the best education that allows you to develop critical thinking and skills that will deliver an opportunity in your job.
I am thrilled to represent this forthcoming college which is dedicated to provide quality education, produce qualified manpower, conduct problem solving researches and community services. I hope you will browse our website and explore our departments.