President of Wachemo University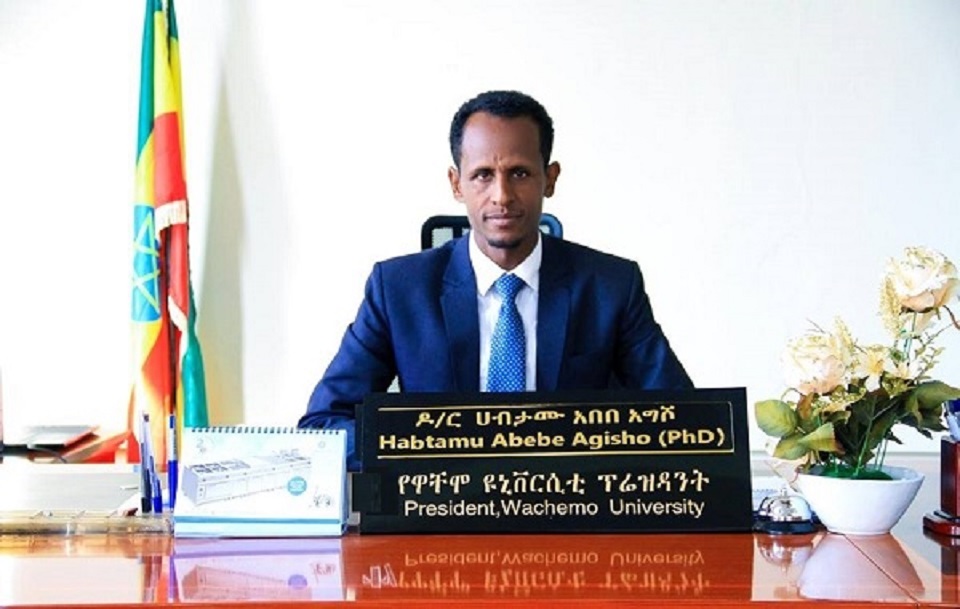 Ethiopia is our only mother land which is rich in many aspects. Our country, Ethiopia is the cradle of man kinds and the pioneer for ancient civilization. Ethiopia is also the home of eminent Authors, artists, celebrated athletes, brilliant political elites and above all our country is the home of wisdom full elders. Nevertheless, effective education is one the most significant key to use our country's resource intelligently to blow out sustainable peace, development and growth.
Moreover, our country Ethiopia which has its own alphabets and writing system, it has great vivid contribution to the development of education system in our glob. Furthermore, Ethiopia is the beautiful and immense full country in which ethnically, culturally, religiously different people living with each other in harmony and peaceful coexistence.
However, there is high level of need to train and educate people to enhance number of highly skilled man power who will be cable of prudently and properly utilize all resource endowments of the country to the existence of sustainably peaceful and developed country to pass prosperous country to future generations.
Therefore, effective quality education is one the most important way to use our country's resource wisely to exhale sustainable peace, development and growth .This is the first reason to government of Ethiopia to invest huge amount of budget in Higher Education Institutions of the country. And, Wachemo University is one of the HEIs of Ethiopia which is found in SNNPRS, Hadiya Zone, Hossana Town. It is 230km far from Addis Ababa which is the capital city of Ethiopia. To assure effective quality education to create competent and chosen citizen in the globe, Wachemo University took three + core missions such as teaching and learning, research and community service , Technology transfer and industry university linkages as major missions formerly from Ministry of education; and now a day it is responsible to Ministry of Science and Higher Educations.
To sum up here, as president of WCU, I strongly work to make our university "one of the first class university and home of brilliants". Also, I am sure together with the whole community of WCU we can do that! Also, I work hard with all my colleagues to share my own contributions to sustainable peace, development and growth of my country, Ethiopia.
Thank you!
Let your light shine in the society!
Habtamu Abebe Agisho (Ph.D)
President, WCU.